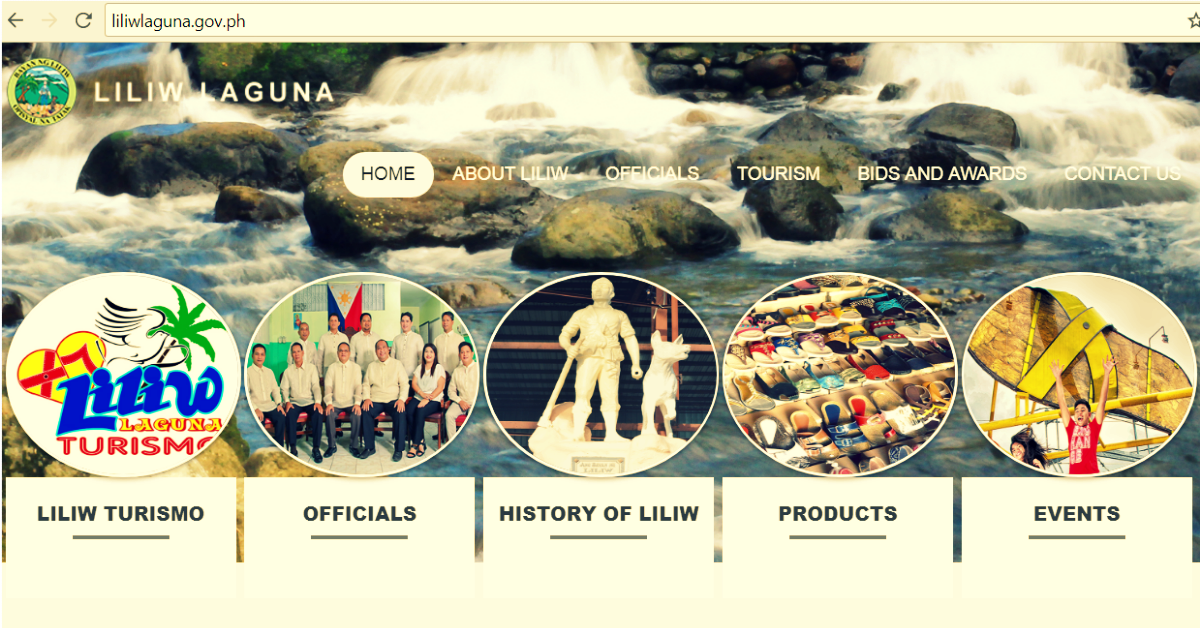 It is advisable that every local government unit will have their own website so that every people will have the access to the basic and necessary information about their town. In this millennial time, most of the people have the internet access. Thus, social media and other means of technology to access information is very useful.
We would like to feature the website of our beloved town here in our online store. The official website of the Municipality of Liliw Laguna is http://liliwlaguna.gov.ph/ and upon browsing the site, you can find the following pages:
Liliw Turismo – This page will give you the list of resorts that can be found in Liliw such as Liliw Resort and Batis ng Liliw. You can also see the list of accommodations and places to stay for a while. The top of the list to stay is the Balay Celina. Lastly, on this page you will see the list of restaurants in Liliw such as the famous Arabela Bakehaus and Coffee Shop.
Officials – This is page is all about the local officials of Liliw Laguna. The list of Sanggunian Bayan members headed by Mayor Ericson J. Sulubit and Vice Mayor Pablo A. Orioste.
History of Liliw – For those who are searching for the history of the name of Liliw, this page will give you the details.
*The name of the the town "Lilio", that derived from the humming sound of a bird "ilio –ilio" who hummed the word "iliw iliw iliw" has been approved. And on June 11, 1965, the name "Lilio" was changed to "Liliw" under Municipal Resolution No. 38 and approved by the Provincial Board under Resolution No. 1096-S-1965.
Products – This will give you a short description of the town's three major products such as lambanog, tsinelas, and uraro.
Bids and Awards – Based on the Republic Act 9184 also known as "Government Procurement Reform Act", it is required to post publicly all the procurement made by a government agency or unit.
Contact Us – All the important phone numbers are listed here starting from the Mayor's Office (+6349-563-1001 loc 14) down to all the allied offices.
If you want to be updated in the municipality's social media updates, you can like and share their Facebook Page: www.facebook.com/LiliwTurismo
We encourage all the residents of Liliw to save in their mobile phone the following numbers: Fire (563-1114), Police (563-2240) and Municipal Action Team (573-3006).
We hope that this article will help our fellow Liliweños and other people who are planning to visit our small but beautiful town of Liliw.